OBJECTIVE
In India, the growing frequency and severity of sexual harassment against women coupled with a historical obsession to control women's bodies to safeguard the 'honor' of their families have led to the development of a gendered safety discourse that limits women's social and political autonomy. Emerging technologies often reinforce this patriarchal nature of the safety discourse as they seek to keep women 'safe' by restricting or surveilling their behavior and movement. In this project, I critically assess one such technology called 'Safetipin' that aims to help women navigate safely in cities by calculating 'safety scores' for various locations based on crowd-sourced data. To do so, I draw upon feminist scholarship on safety and qualitative research conducted with women in India. I argue that the quantization of safety to calculate 'safety scores' offers a reductive means to understand safety in India as it presents 'safety' as objective and universal. Additionally, I suggest that emerging technologies, including Safetipin, are often designed for the status quo. Therefore, the widespread use of these technologies can result in the perpetuation of existing social inequalities and negatively impact the lives of people in India. I urge designers to acknowledge the complexity of 'safety' and 'mobility' for women in India and design technology that challenges the status quo, so the marginalized can truly be empowered.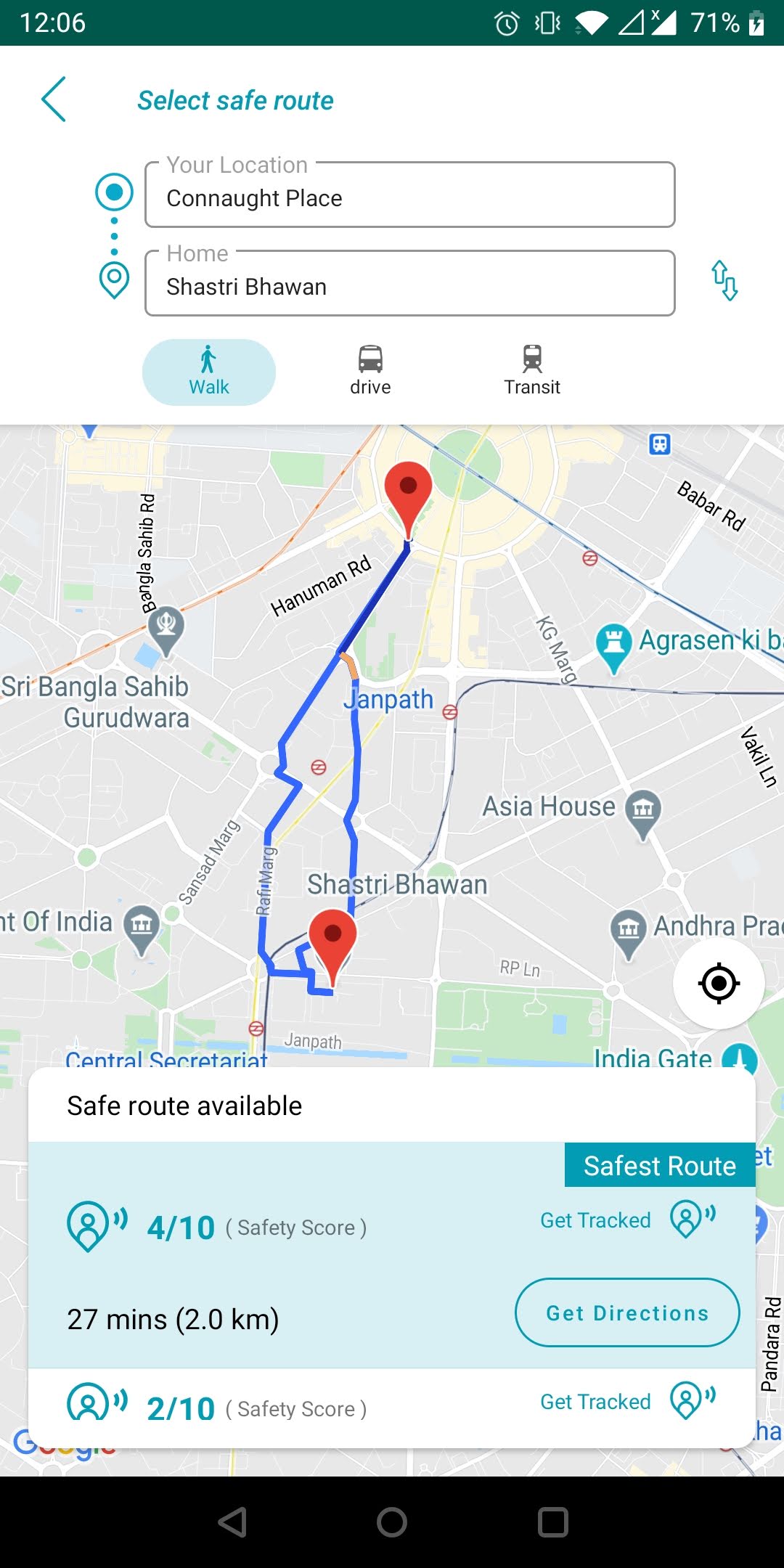 Safetipin recommending a path with a 4/10 safety rating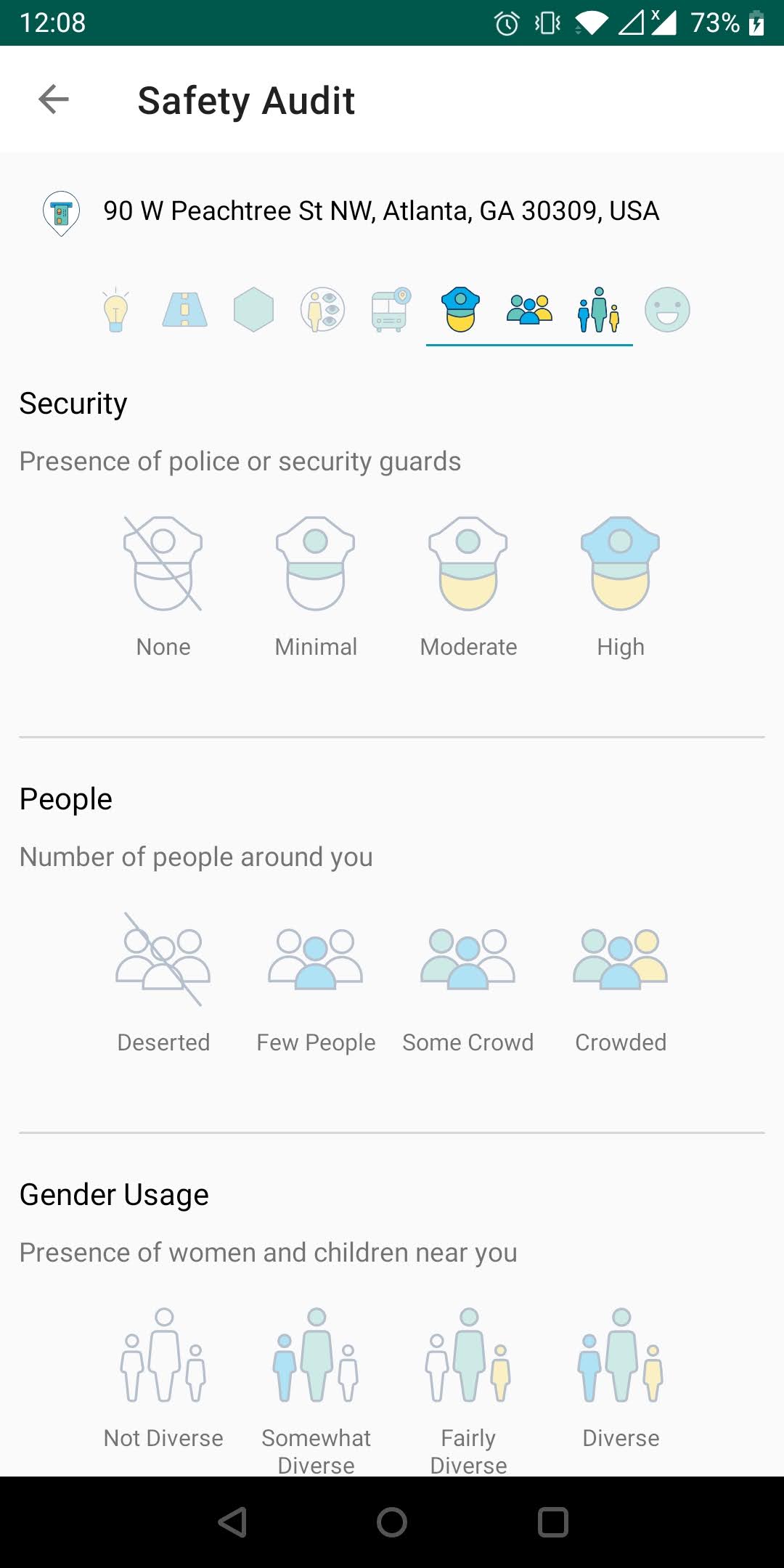 The audit form in the Safetipin app
METHODOLOGY
The initial phase of my research will include a close analysis of 'Safetipin' (interface shown in the pictures above) to understand it's conceptualization of 'safe mobility'. Next, drawing upon feminist STS scholarship, I will compare their conceptualization of 'safe mobility' to a contextual understanding of 'safety' and 'mobility' grounded in the lives of women in India. To get a better understanding of how women in India perceive and experience safety, I will conduct semi-structured interviews with them. This will help me better understand the 'contextual' nature of safety. The interviews will be transcribed and analyzed using a grounded theory approach to perform a critical analysis of the 'safety discourse' in India.

Drawing on my findings, I will highlight the assumptions embedded in emerging technologies designed for safe mobility in India and will suggest alternative ways to understand safety that are grounded in the experiences of women in India.
CURRENT STAGE
Presently, I am conducting interviews and am simultaneously transcribing and analyzing the transcripts.